Innhold


politiskteori.no
@
public-choice.no
@
idehistorie.no
@
institutt.no
@
individualisme.no
@
libertarianisme.no
@
anarkisme.no
@
politikken.no
@
partier.no
@
ondskap.no
@
kongelige.no
Blogarkiv
Education is to replace an empty mind with an open one.
- Malcolm S. Forbes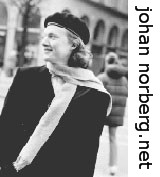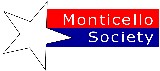 Bøker er livet!
På mine sider finner du alle de beste internettbokhandlerne. I mine bokanbefalinger vil jeg linke til de med den beste prisen på den aktuelle boken.
Min blog
Gode råd
Rydder i gamle mail og fant en vits der...
Dear Abby
My husband is a liar and a cheat. He has cheated on me from the beginning. When I confront him, he denies everything. What's worse is everyone knows he cheats on me. It is so humiliating? Also since he lost his job two years ago, he hasn't even looked for a new one. All he does is sit around the living room in his underwear and watch TV while I work to pay the bills. And since our daughter went away to college he doesn't even pretend to like me. He keeps calling me a lesbian. What should do?
Signed Clueless.
Dear Clueless:
Dump him. You're a New York senator. You don't need him anymore.

Morosaker | Onsdag 26. November 2003, kl. 12.47
Kalenderen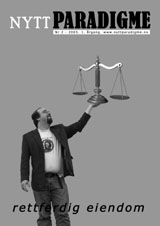 "The State! Always and ever the government and its rulers and operators have been considered above the general moral law. ... The distinctive feature of libertarians is that they coolly and uncompromisingly apply the general moral law to people acting in their roles as members of the State apparatus. Libertarians make no exceptions. For centuries, the State (or more strictly, individuals acting in their roles as "members of the government") has cloaked its criminal activity in high-sounding rhetoric. For centuries the State has committed mass murder and called it "war"; then ennobled the mass slaughter that "war" involves. For centuries the State has enslaved people into its armed battalions and called it "conscription" in the "national service." For centuries the State has robbed people at bayonet point and called it "taxation." In fact, if you wish to know how libertarians regard the State and any of its acts, simply think of the State as a criminal band, and all of the libertarian attitudes will logically fall into place."
Murray N. Rothbard i For a New Liberty, s 46